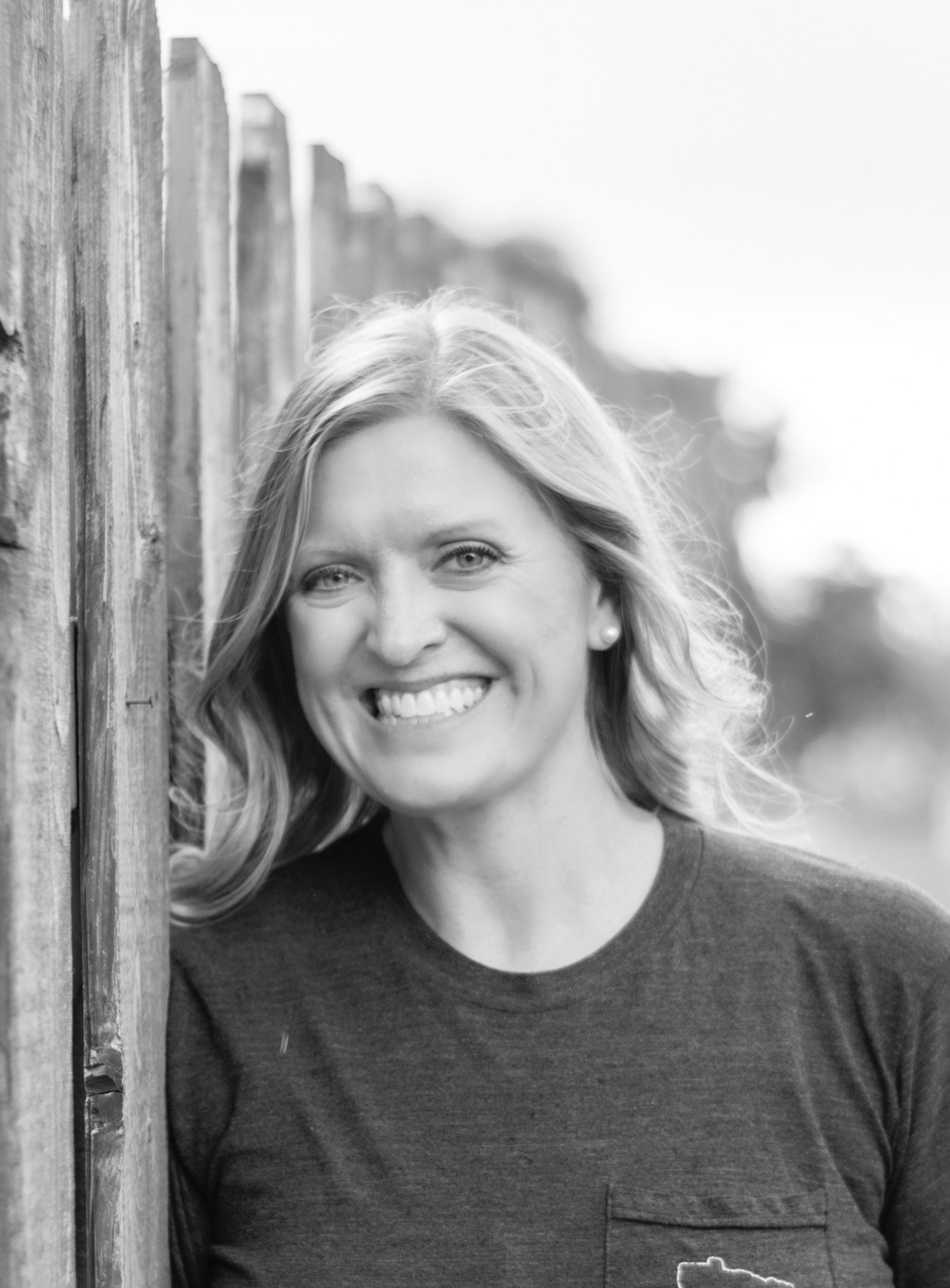 Miss Kara has been teaching dance for over twenty years, but in reality has spent a portion of nearly everyday of her life submerged in the energy and excitement of the dance studio. Growing up the daughter of an owner at Stage Door of Performing Arts in Coon Rapids during the eighties and nineties she lived and learned the business from the ground up. By the age of twelve she was traveling to California for multiple weeks each summer to study and take class from industry leaders at professional schools throughout the Los Angeles area. Upon graduation from high school, she moved west to study dance at Cal State University-Long Beach and continued her studies.
One of Kara's many loves is teaching Creative Movement and Preschool classes at Northern Force in addition to her role as director of the school's competitive program.
In addition to her many responsibilities at NFDC, Kara continues to teach master classes and set choreography for studios and dance teams throughout the United States.
Along with sharing her passion for dance with her students, Kara seeks to develop and stress the importance of TEAM. Her goal is to make NFDC a forever home for each student that grows up dancing at NFDC.  Her commitment to train great dancers is only overshadowed by her desire to develop even greater people.
Kara currently resides in Blaine with her husband Kyle and four children, Kale, Kenley, Keaton, and Kaisen.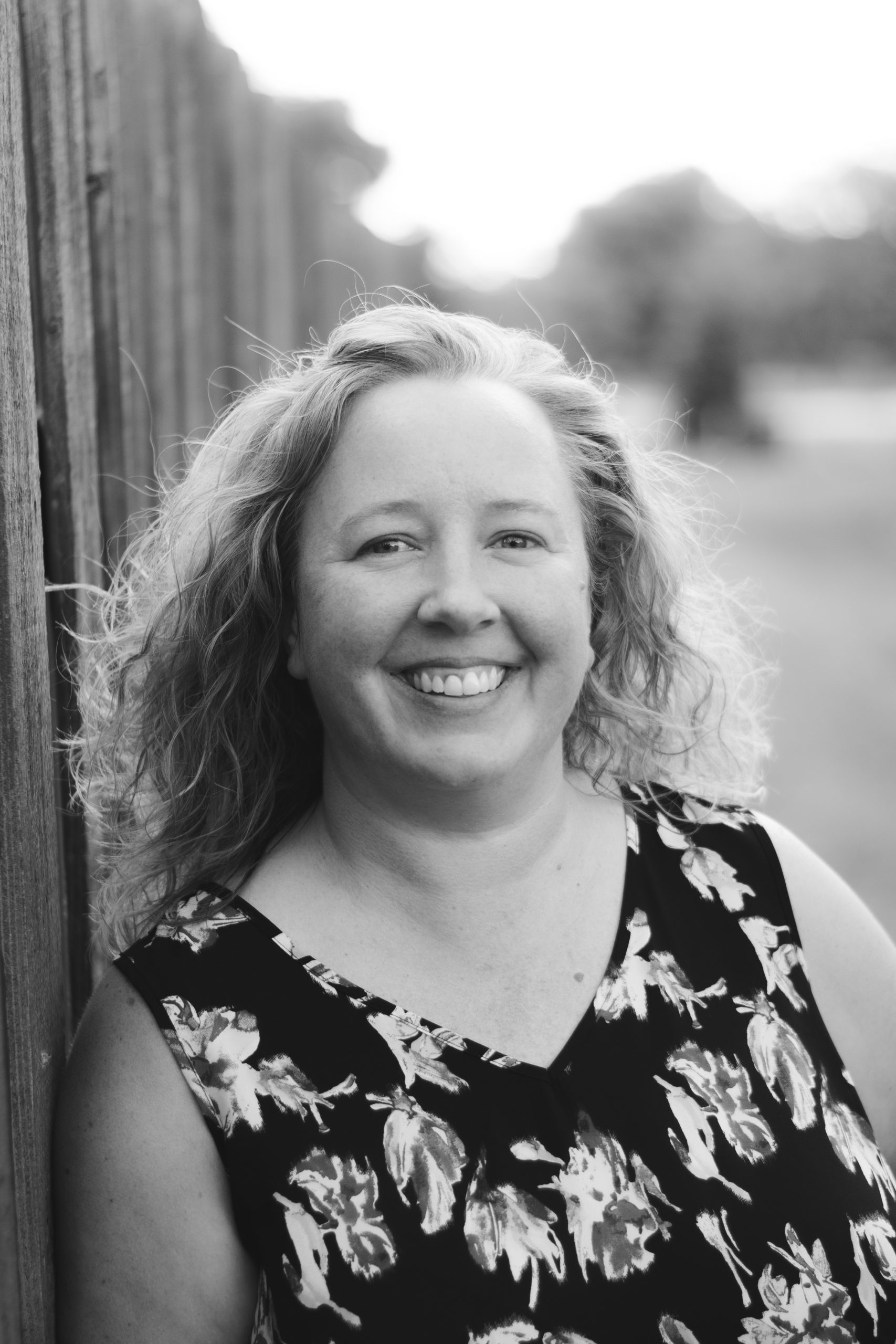 Dannica started as a teaching assistant at Stage Door of Performing Arts while in high school and began a nearly thirty year teaching career immediately upon graduating from high school. She moved to Northern Force in 2007 when the studio opened, coordinating and teaching the youngest competitive programs at the school for ten years. In addition she has served as costume coordinator for NFDC's competition teams since the studio opened. As the studio continued to grow it was no longer possible to wear both hats and Dannica transitioned full time to director of costuming in the fall of 2017 where she continues to coordinate a massive undertaking each new season.
Dannica resides in Lino Lakes with husband Jim and high schoolers Madi and Jaidynn.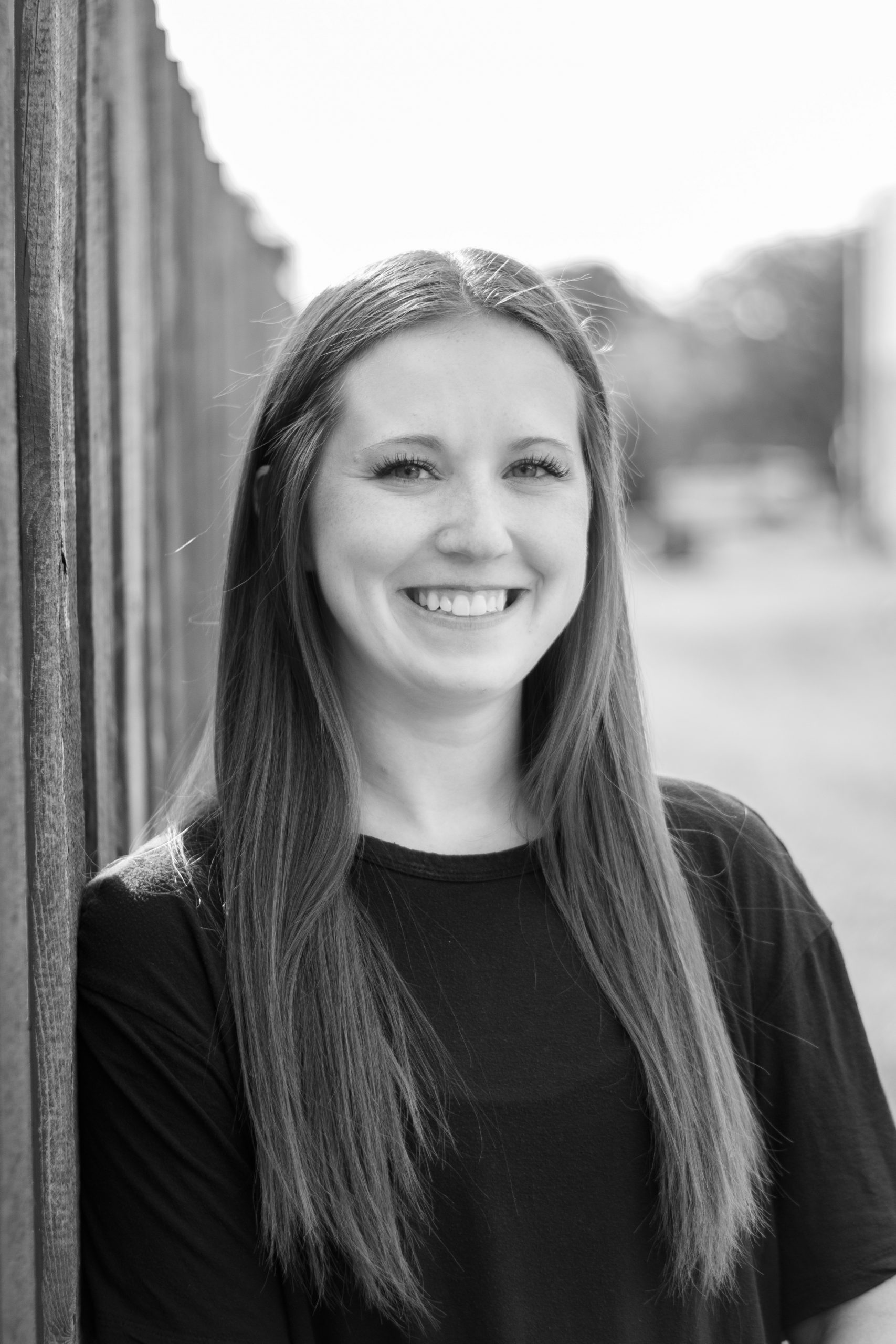 Meredith has been dancing since she was 3 years old. She first began at Dance Tech Studios in Forest Lake, MN and then moved to NFDC in middle school and has been a part of the NFDC family since 2010. She graduated from The University of Minnesota – Twin Cities with a degree in Elementary Education and a minor is Racial Justice in Urban Schooling. She went on to take a year of grad school at the U of M to achieve her masters degree in Elementary Education as well as to obtain her K-6 teaching license. During her first year at the U of M, she danced on the Premier Dance Team. The following two years she danced on the University of Minnesota Dance Team. Dance has always been such a big part of her life and she loves being able to put her passion for teaching as well as her passion for dance together at NFDC. Her favorite part of teaching is being able to grow and learn alongside the students and see the progress that they make from the beginning of one season to the end. She also loves to see how the students grow as not only dancers but also into independent, genuine, and caring individuals. 

Riley began dancing at the age of 3. The first 7 years of her dance career were spent at Stage Door and the last 7 years were here at NFDC. While in high school Riley was a member of the Andover Fall Dance Team for 3 years. After graduating high school, she enrolled at the University of Minnesota where she is currently in her final year of college. This coming spring she will be graduating with a major in sociology and a minor in psychology. At the U of M, Riley is also a 4th year member and 2nd year captain of Premier Dance Team. "Upon graduation next spring, I plan on attending an accelerated nursing program. My favorite thing about NFDC and teaching would be watching the kids grow their love for dance, as they learn to support each other as part of a team!"

Marissa has been dancing for 17 years, training at Northern Force Dance Company from when it opened in 2007 to when she graduated in 2019. During high school, she was on the Mounds View Fall Performance team for two years. Marissa has been a member of a contemporary dance company based in Minneapolis, Crash Dance Productions, for the past two years where she has received the opportunity to continue her training and explore her voice as a dancer and choreographer. In addition, she has also had the opportunity to train in ballet at the University of Minnesota. Marissa began assisting at NFDC in eighth grade and transitioned into teaching following her high school graduation. Marissa is in her junior year at the University of Minnesota College of Biological Sciences, majoring in biology and minoring in developmental psychology. "My current plans include attending medical school in the future with the hopes of becoming a Pediatric Rheumatologist, but I always foresee NFDC in my future. My favorite part about teaching is guiding students along their individual dance journeys and watching their joy when they reach a goal they've worked to achieve."

Crystal grew up dancing at NFDC and then moved to Los Angeles where she attended the University of Southern California. She obtained her Bachelor's degree in Neuroscience while also dancing in and co-directing Xpressions Dance Company. In addition, she trained at dance studios in the LA area and was a member of Jaci Royal's Royal Flux. Crystal's favorite part about teaching dance is the endless creativity involved; whether its instructing, choreographing, or seeing the dancers hone their own creativity, it's all amazing! Crystal also recently graduated with her Doctor of Physical Therapy degree from the University of Minnesota and currently practices in outpatient clinics in Blaine and Coon Rapids. She hopes to work with dancers as a physical therapist to both overcome and prevent injury.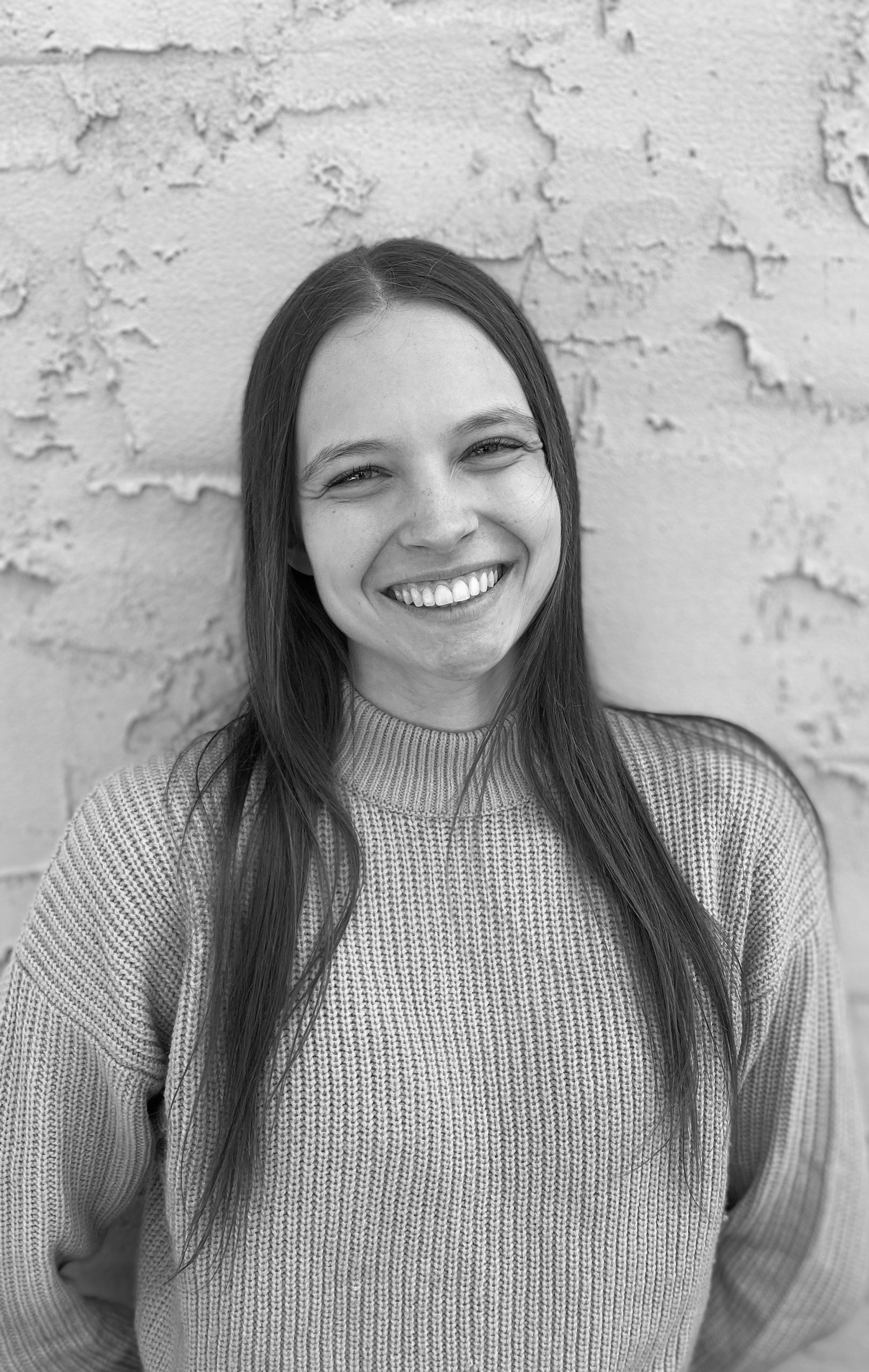 Natalie started dancing at age 3. The first 5 years she danced at Stage Door and the last 10 years at NFDC. She is a graduate of the University of Minnesota with a Bachelor's of Science in biology and a minor in child psychology, and is currently pursuing a career in medicine. She's been a member of CDP2, Crash Dance Productions pre-professional company since 2017. Her favorite thing about teaching is seeing all the kids hard work pay off onstage! 

Kiki is excited to be back teaching at NFDC this year!  "I started dancing at just 3 years old and have loved every minute of it!"  Kiki began dancing competitively with the Northern Force Dance Company the day the studio first opened and spent the next 10 years calling the studio home. She served as a teaching assistant throughout her high school years as well. Upon graduation from St. Francis High School in 2017, Kiki went on to dance for the University of Minnesota Duluth Dance Team for two years as well as the University of Minnesota's Premier Dance Team for 1 year.  In 2020, Kiki graduated from Concordia University-St.Paul with a degree in Business Marketing.  "My favorite thing about teaching is seeing the amount of growth each student shows throughout the year!  I am looking forward to a great season! 

Brooke Lindquist has been dancing and learning all varieties of movement for close to 25 years. She joins the NFDC staff this season after recently relocating to the Twin Cities from Colorado. As a child, Brooke was immersed into the world of competitive dance and musical theater before choosing to pursue professional ballet training at Colorado Youth Ballet. Brooke has had the opportunity to perform all over the country at various theme parks, conventions, and theaters, as well as extending her repertoire overseas to Western Australia. Brooke has been instructing and choreographing dance for 7 years, with a specialty in building contemporary curriculum and technique in young dancers. She is very passionate about instilling confidence and compassion into dancers as they move through learning who they want to become both as a dancer and a human. She is so excited to be a part of NFDC this season and cannot wait to join the community and meet everyone!

Soonji is new to the faculty at Northern Force Dance Company this year! She has been dancing since the age of three, initially at Stage Door and enrolling at Northern Force at the age of 9 where she continued to dance and compete throughout high school. In addition, she was a member of the fall dance team at Blaine High School for four years. Soonji is currently a Minnesota Vikings Cheerleader, with this being her fourth year on team! In addition she is a full time student at the University of St. Thomas where she is beginning her senior year this fall with a major in broadcast journalism. "My favorite part about teaching is watching kids improve and seeing their growth along the way! I am so excited to teach here this year! I can't wait!" 

Kirsten started dancing at the age of 3 year at Metro Dance Center in Shoreview, MN and completed her final two years of high school dancing at Northern Force Dance Company. After graduating from Mounds View High School in 2009, she attended the University of Minnesota where she received her B.S. in Journalism and Business Marketing. Kirsten began teaching at NFDC while in college and has been on faculty for over 10 years now! Outside of dance she is employed at Philips as a Marketing Manager. Kirsten lives in Ham Lake with her husband Jake and two children, Maddie and Landon.
"Over the past 10+ years as a teacher at NFDC, one of my favorite things is watching the kiddos' confidence and skills grow, and the excitement they have to perform for their families and friends at the recital each year!"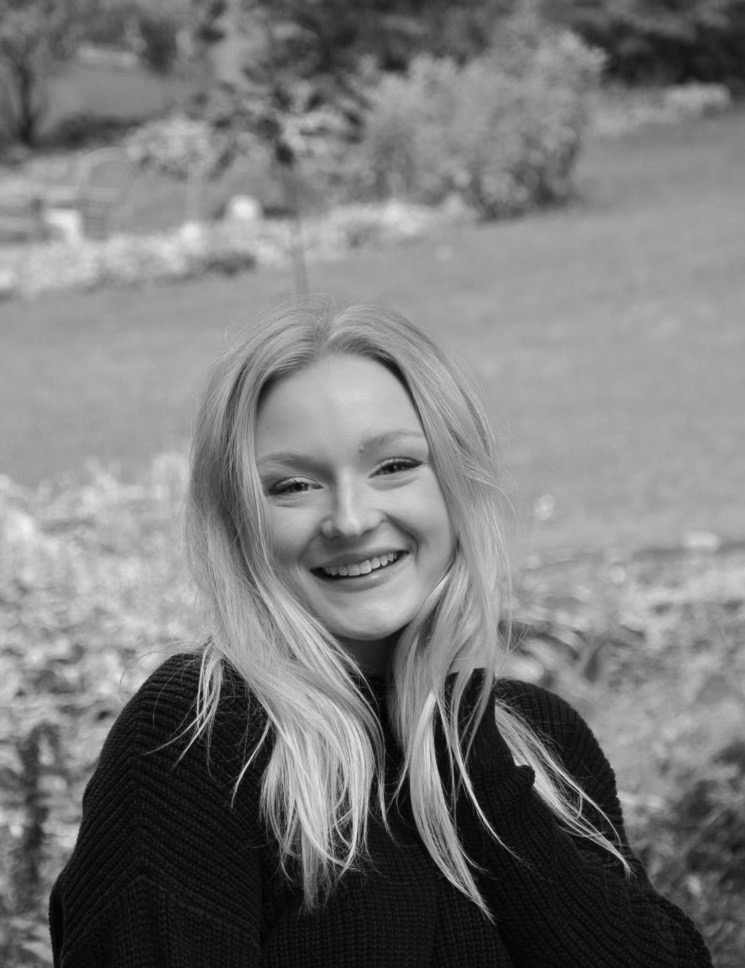 Makenzee Helser started her dance journey at the age of three. She trained and competed at Mauri's School of dance for eleven years performing in multiple dance genres. Throughout high school she was a four-year varsity member of the Prior Lake Dance Team. In college, she was a national champion on the Minnesota State University, Mankato Dance Team in 2019. This will be her seventh year leading lessons and she assisted her first class when she was thirteen. In addition to instructing acro at Northern Force, she is also working at Bodies in Motion tumbling + technique, where she has coaching experience in dance, acro, cheer, Pre-k, and general gymnastics. She is also currently instructing competitive, recreational, and acro classes at Evolution Dance Company. Beyond her dance experience,  Mak is also in college pursuing Exercise Science. Mak is very excited and grateful for the opportunity to work with such talented artists and athletes at NFDC.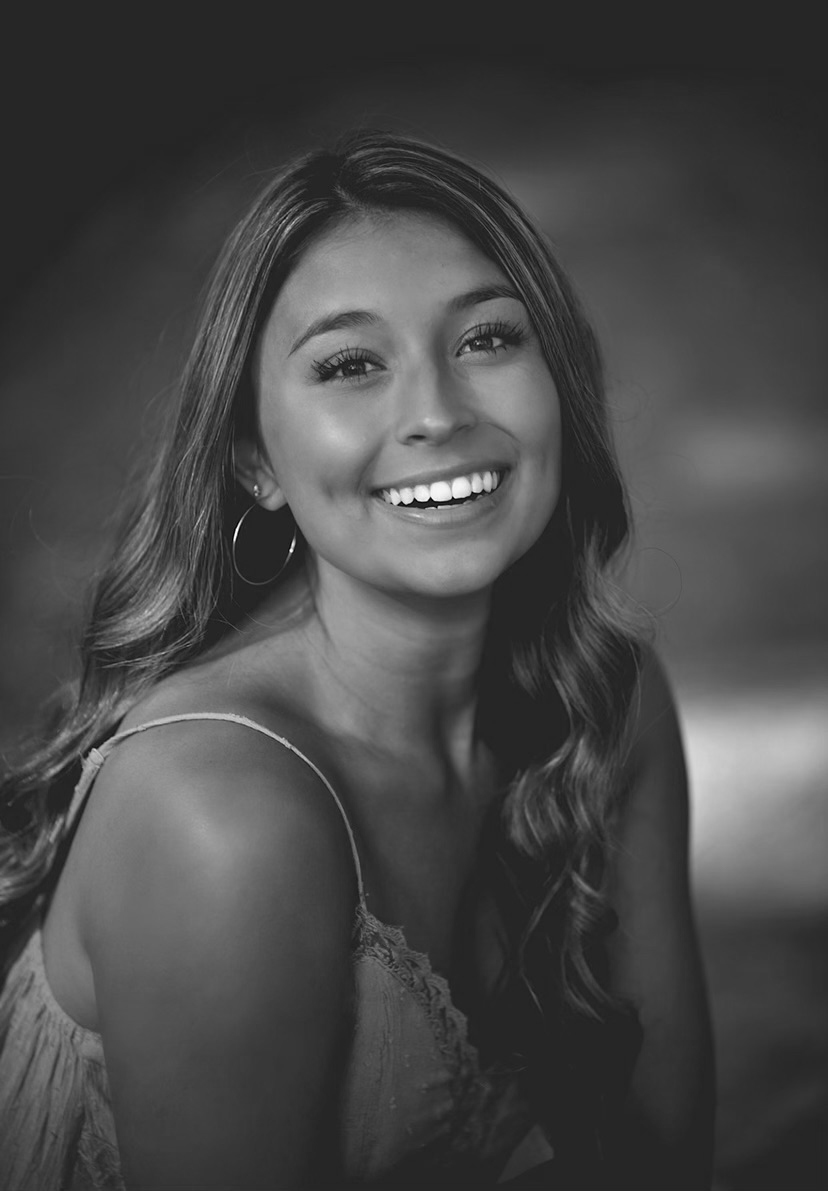 Arianna Wallen begins her fourth year as a teaching assistant at NFDC. Ari has been dancing for 15 years, the last five of those years at NFDC. She is a 2021 graduate of Spring Lake Park High School and was on the Spring Lake Park Fall Dance Team for 3 years. Ari is beginning her freshman year at the University of St. Thomas where she is majoring in exercise science and physical therapy. "My favorite thing about teaching is getting the opportunity to help others reach their dreams and succeed!"

Sage is a 2020 graduate from St. Paul Conservatory for the Arts! She began dancing at age 4, and eventually (and fortunately!) wound up at NFDC prior to the start of her junior year of high school; Best two years of my life! Outside of NFDC, she also studied dance during her high school years, while attending Saint Paul Conservatory for Performing Artists. She was introduced to a variety of dance styles, such as modern, ballet, break dancing, dance history, jazz, tap, Haitian, and contemporary Indian! Through school, she also experienced many performance opportunities— dancing at places such as The Cowles Center for Dance and the Performing Arts, The Southern Theater, The Lab Theater, O'Shaughnessy Auditorium, and many more! Thanks to the incredible training provided by both school and NFDC, she confidently made the decision to further her dance studies after high school. Currently, Sage attends Minnesota State University Mankato, where she is pursuing a double major in Elementary Education & Spanish, with a minor in dance. After her undergraduate years, she aspires to continue to pursue dance for as long as possible! "I am beyond thrilled to be a teaching assistant and absolutely cannot wait to see what this year has in store!"

Katherine is a Minneapolis-based performer, company founder, and dance instructor. She has danced professionally and toured state-wide with Continental Ballet Company, St. Paul City Ballet, Metropolitan Ballet, and Ballet Minnesota. Katherine is the founder of the 501(3)c non-profit ballet company
Minneapolis Ballet Dancers. The company has served as a platform to give opportunities to local professional artists to choreograph and perform their own works. Originally from Wasilla, Alaska, Katherine began her early years of dance training based in Vaganova at Anchorage Classical Ballet Academy/Dancer's Workshop. From the years 2006-2010, she studied the classical technique of Cecchetti as well as tap and jazz, achieving a BFA degree in ballet from Friends
University under the direction of Stan Rogers. During that time, she had the honor of working with artists such as Shawn Stevens from New York City Ballet and Dominic Walsh from Houston Ballet/Dominic Walsh Dance Theatre and also had the pleasure of sharing the stage with globally-known guest artists such as Wendy Whalen, Philip Neal, Frederica Vincisori, and Melody Herrera. She has also had the
privilege of working with Alaska Dance Theatre, Atlanta Ballet, Ballet Tuscan, Atlanta Festival Ballet, and TU Dance in summer programs. In 2015 she choreographed and directed North Ballet Academy's productions of Nutcracker and Coppelia. She became certified in the teaching Progressing Ballet
Technique in 2018. Katherine has been dancing for 29 years and looks forward to another year of instruction at NFDC. Her favorite part of teaching is helping students realize hard work can be fun and rewarding;
 she also enjoys turning a ballet-cynic into a ballet fanatic.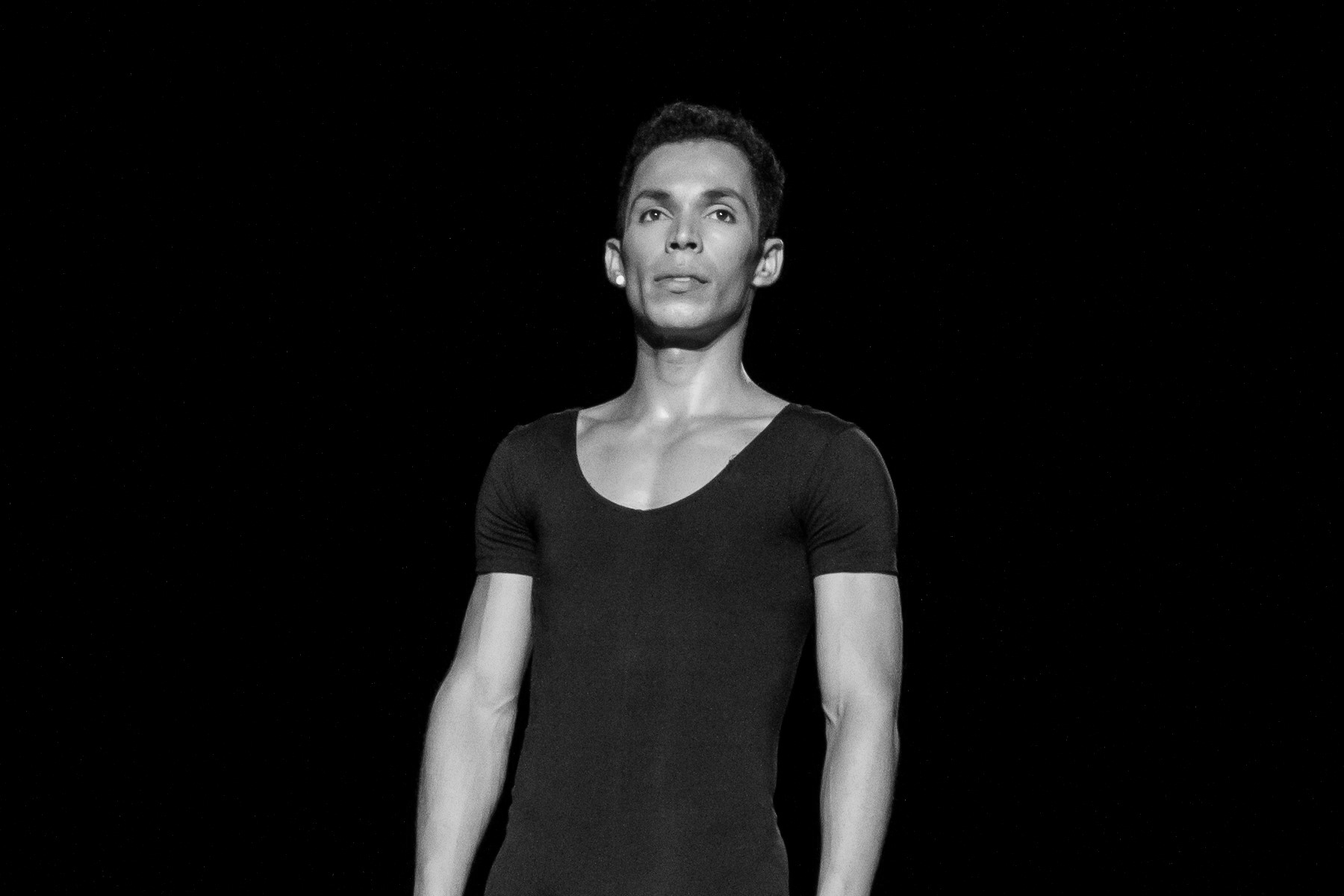 Wesley Rocha is from Vitória, Brazil. Wesley began classical ballet training at Expressão & Arte Studio de Dança in Cariacica, Brazil . In 2003 he received his training at the ballet school Espaco da Danca in Villa Velha. In 2008 he moved to Rio de Janeiro to complete his training at the school of dance Petite Dance. In 2009 he joined the ballet company Dancar a Vida (Dancing Life Company) in Rio de Janeiro.
Wesley has performed in the following Brazilian acclaimed original spectaculars: Villa Lobos, Uma Cançáo de Amor, Nos Passos da Dança, De Tudo se Faz Canção and Enquanto A Banda Passar. Each show was performed live in 60 performances over a 6 month period. He has performed guest principal roles in full-length productions of The Nutcracker, Don Quixote, Swan Lake and Giselle. He also performed roles as La Bayadère, Pas d`Action, La Corsair pas deux, Coppelia,Pas de Duex, feridool pas de trois, Peasant Pas de Deux, Swan Lake Pas de trois and Harlequinade. Wesley also participated in the biggest Competitive Exhibition dance festivals in Brazil from 2009-2011. After moving to Minneapolis, Wesley joined Continental Ballet Company where he has danced professionally since 2015.

Morgan Quinn was born and raised in Omaha, NE, where she started dancing at the age of 2 1/2. She grew up training in many different styles at a competitive dance studio and she was also a member of her high school dance team that competed in the Pom and Jazz divisions at UDA Nationals. Upon graduation from high school, Morgan attended the University of Colorado- Boulder where she was a member of the CU Dance Team and competed at College UDA Nationals. During her junior and senior years, she was also the assistant coach of the Broomfield High School Poms team. She graduated with a Bachelor's degree in Neuroscience and recently relocated to the Twin Cities. Morgan's strong passion for dance has led her to NFDC, and she is forever grateful! Her favorite part about teaching is watching dancers achieve their goals. She truly loves helping each dancer grow & succeed. 

Elena (Elly) Hollenhorst is a dance artist, educator, and choreographer from St. Paul, MN. She trained at the Jerusalem Academy of Music and Dance in Israel and graduated with a BFA in Dance from the University of Minnesota, Twin Cities Dance Program under the direction of Dr. Ananya Chatterjea and Carl Flink. In 2019 & 2020, Elena studied Gaga intensively by the invitation of Ohad Naharin as part of the Gaga Teacher Training Program in Tel Aviv under the direction of Bosmat Nossan and Saar Harari. 
She has performed nationally and internationally with various companies including, Black Label Movement, Jerusalem Dance Theater, and HoneyWorks and has performed works by Ohad Naharin, Eyal Dadon, Jawole Will Jo Zollar, Bill T. Jones, Francesca Harper, Lior Lev, Crystal Pite, Noa Wertheim, Inbal Pinto, and more.
Her choreographic works have been presented at various venues around the globe including, The Tek Box, The Southern Theater, Bryant-Lake Bowl's 9×22, Givat Haviva Peace Campus, MN Opera's Bemis Hall, and more. She choreographed Romeo and Juliet and A Tale of Two Cities for the Twin Cities-based theater company, CB Productions. Following the 2021 premiere of Elena's solo, Bog Man, she was noted as having "reptilian agility" by the Star Tribune.
She has taught extensively throughout the Twin Cities and hopes to share her passion for somatic and intellectual discovery through dance and movement.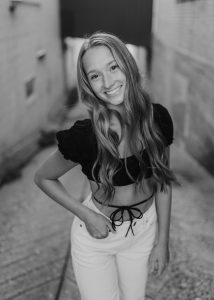 Ella Ronkainen has danced competitively for fourteen years and eight of which were at NFDC. She has spent the last six years as an assistant at NFDC. Ella is a 2022 graduate from Blaine High school and Anoka Ramsey Community College. In high School, she was involved in many activities such as the Blaine Dance Team for 4 years, National Honors Society, German club, Bengal Pride, the track team and many more. Ella is attending the University of St. Thomas where she will be studying psychology and continuing her dance career on their Division 1 Dance Team.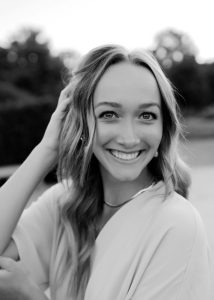 Paige LaPointe started dancing at the age of two at The Dance Factory in Forest Lake, MN, and switched to Northern Force in seventh grade and has danced here ever since. Paige recently graduated from Blaine High School where she was part of the CEMS program and Fall dance team for four years. Paige is attending the University of St. Thomas where she plans on studying Business/Marketing. At the studio, Paige has been a part of the Assisting, Tap Tutor, and Solo Buddy programs. She is so excited to be a part of the NFDC faculty. #NFDC4LIFE

Office Staff: Jill, Cheryl, Kendall & Kristi